Today's interview is with Lea of LA Jewelry Designs on Etsy, which features beautiful lampwork glass beads that are works of art! She's quite busy, having another shop on Etsy as well as on Artfire.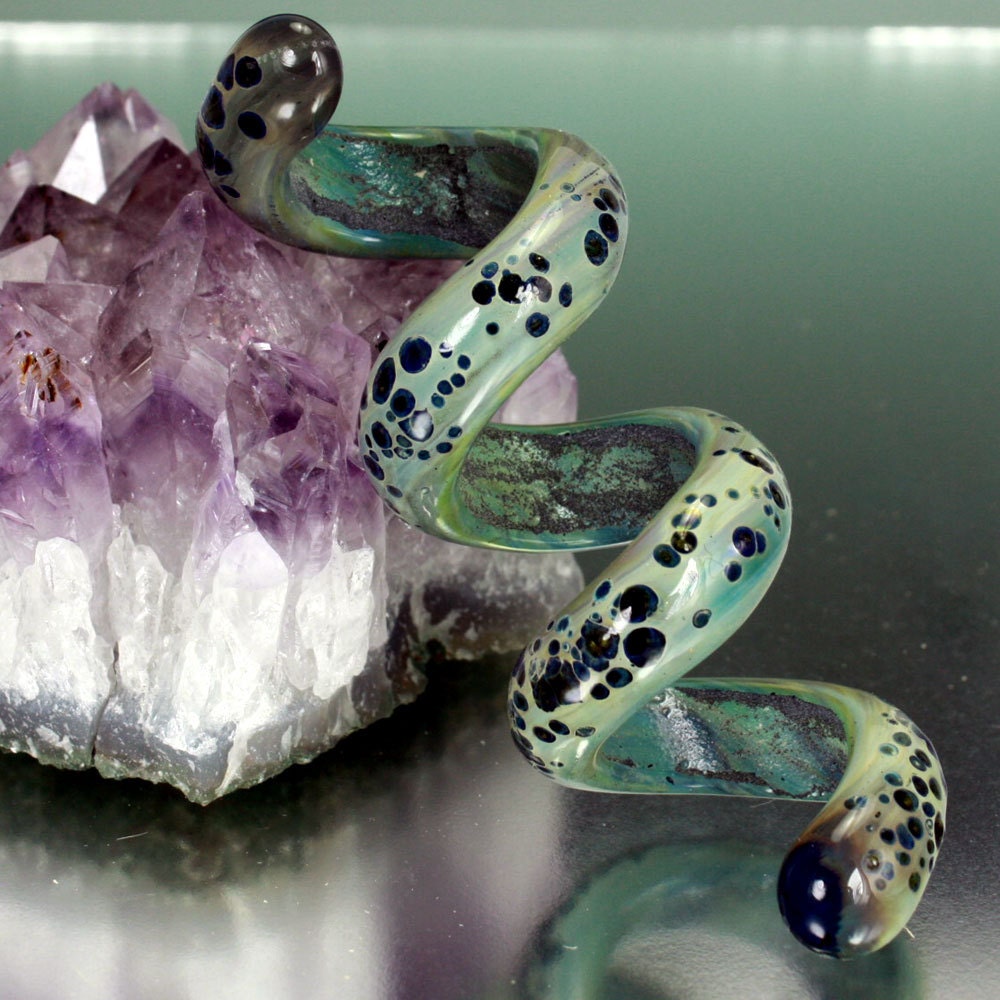 Sky blue speckled lampwork boro glass spiral bead
Tell us about your store. What kind of supplies do you offer for artisans
I have 2 Etsy shops. In the 1st, LAJewelryDesigns, I sell my handmade lampwork glass beads and on occasion some of my OOAK jewelry pieces. The 2nd shop, LAGypsyDesigns, is where I sell upcycled sweatercoats and armwarmers.
Is there any particular item you sell that you like to use regularly?
I like working with lampwork focals because they give me the freedom to create unique pieces.
When did you open your store and what inspired you to do so?
I opened my LAJewelryDesigns shop in November, 2007. I have a hard time marketing my work. The thought of walking into a store or gallery to sell my work is enough to give me hives so when I learned about Etsy, I decided to give it a try. It's been a great decision.
Lampwork Glass Focal Bead, Mystical Amethyst
What do you offer your customers that the larger stores can't?
This is a very easy question. To begin with, I welcome custom orders. I also offer personal attention. Since I'm a night owl, I've been known to respond to convos and facebook messages till all hours. I love interacting with my customers, many of which have become friends over the years.
What do you like to do in your spare time?
Most of my spare time is spent crafting in 1 form or another. When not crafting, I love spending time at the beach, going for walks and looking for treasures.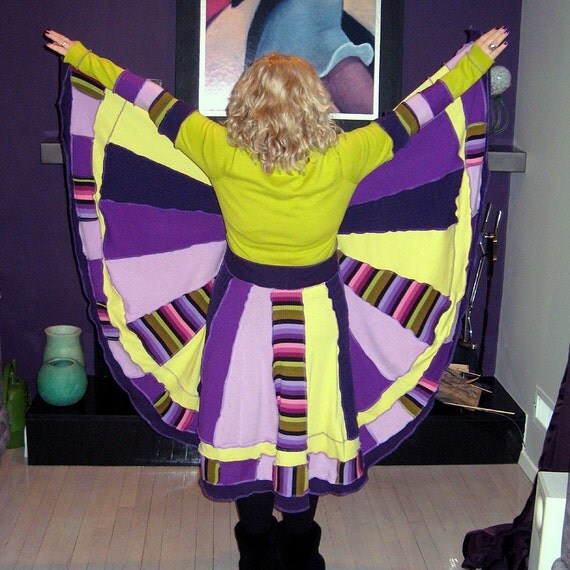 Apple Green Purple Upcycled Sweater Coat
What's a question you wish I would've asked? And please answer that question.

How I got into lampworking. I had been making jewelry for many years and would often find that there was a particular bead that I needed for a design, which of course I didn't have. So, when a friend mentioned a lampwork class that was being given at the local art league, I jumped on it and was immediately hooked.
What are ten fun facts about you?
1. I love chocolate, especially if it has nuts in it
2. My favorite ice cream is Baskin Robbins' Jamoca Almond Fudge
3. I love cherries.
4. I was born in Transylvania.
5. My favorite European country that I've visited is Italy.
6. My favorite cruise was to Alaska.
7. I love to bake
8. I hate to cook
9. I collect seashells and rocks
10. I can tie a cherry stem into a pretzel with my tongue.
Please list the urls to your website, blog, and/or online shop, social media, etc.
LA Jewelry Designs on Etsy
LA Jewelry Designs on Artfire
LA Gypsy Designs on Etsy
LA Jewelry Designs Facebook
LA Gypsy Designs Facebook
LA Jewelry Design blog
LA Jewelry Design on Twitter
Lea Avroch on Pinterest
Buttery Lemon Yellow Interchangeable Ring Topper or Pendant
Linking up to A Creative Princess, Suzy's Sitcom, and Homemaker on a Dime