Today's interview is with Andria of McKee Jewelry Designs , which offers some very pretty jewelry of Andria's own designs. She's been published in jewelry magazines and a book and also has two other online shops: The Bead Need and McKee Jewelry Beads.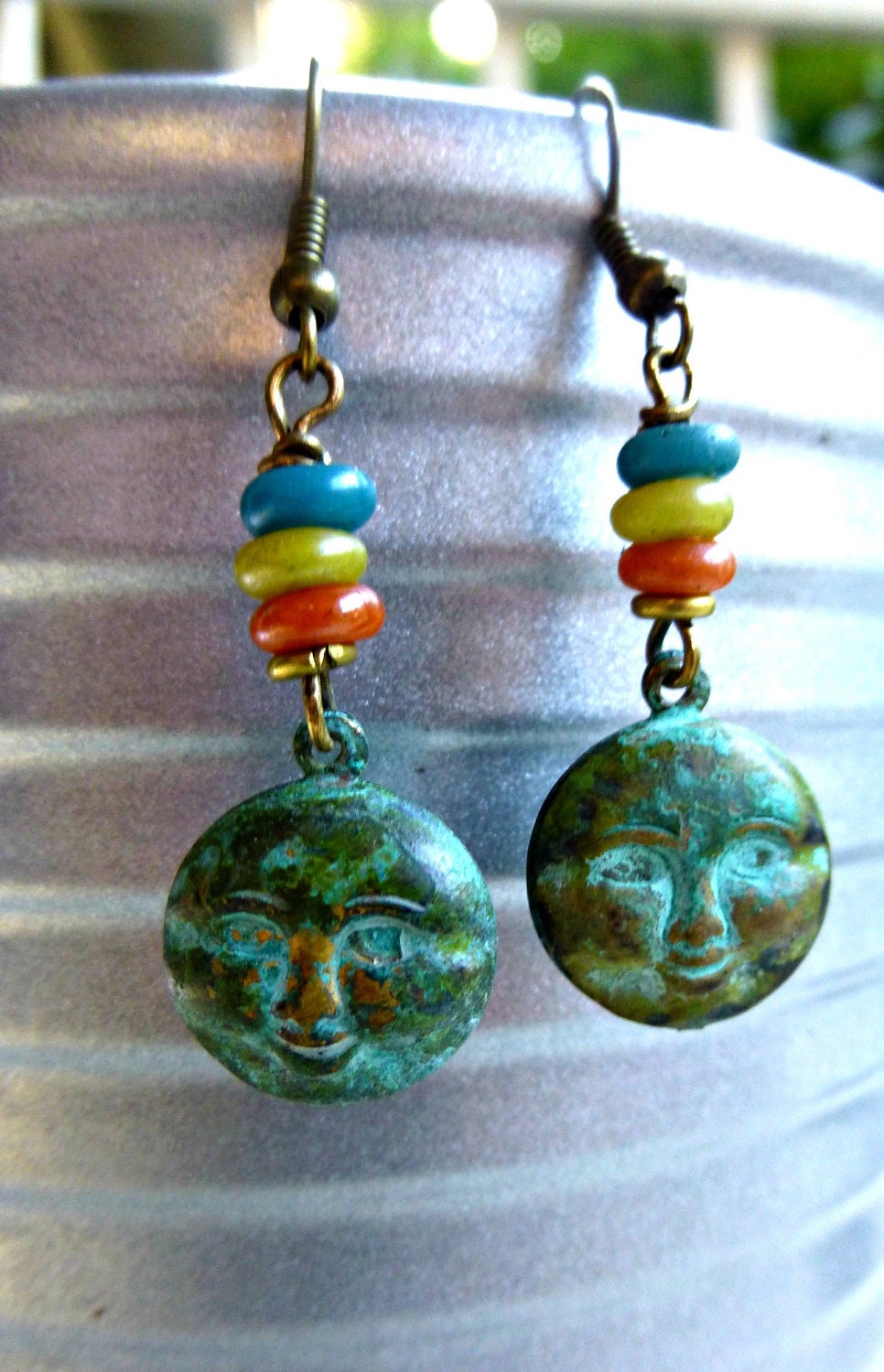 Sunny Day Boho Earrings
Tell us about your store. What kind of items do you offer?
My main store is a jewelry store where I make mostly Bohemian style jewelry.
You're also starting a new shop offering supplies. Please tell us more about it.
I just started a new shop offering trinity brass supplies, which I hope will grow to offer Greek Ceramic beads, gemstone strands, and findings, but one day at a time.
How long have you had an interest in making jewelry?
I have loved working with beads since I was a little girl carrying around my plastic case with plastic beads. I really came into jewelry making after re-settling my life in Seattle, WA. Starting with playing around with some beads I had laying around in 2010. I found I had no idea what I was doing but it was fun and thought I would start teaching myself.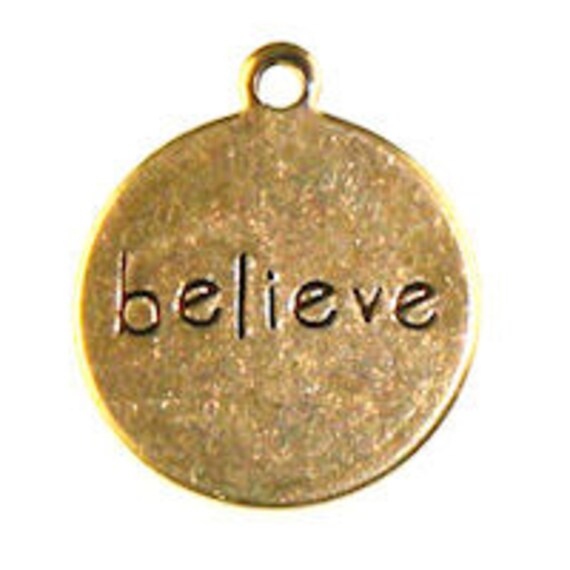 Trinity Brass Co Antique Gold Affirmations Charms
How did you get started? Did you start by experimenting around, or did you take a class and go from there?
I have never taken a class. I bought some supplies and taught myself. Bought some books and experimented.
Are there any particular mediums you like working with?
I love working with metal and gemstones. I admire more metal working but I have not gotten to that part in jewelry creating yet. I love thread, ribbon and mixed media. It's hard to pick a favorite medium.
Is there anything you eventually want to get in to and master?
I would love to get more into metal working someday.
What do you like to do in your spare time?
lol. I don't have any spare time. I have small children.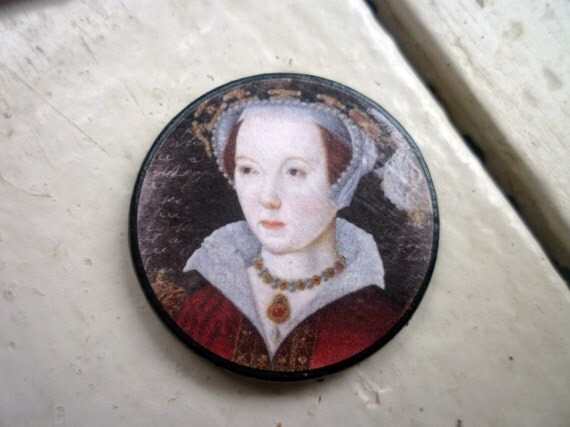 Catherine Parr Ephemera Circle Pendant
Please include ten fun facts about yourself.
I have 2 children, both boys.
I have 2 cats.
I just got married and he is the most wonderful man to me and father figure to my children I could hope for.
I live near Seattle, WA. I moved here from Portland, OR, and I love Seattle!
I love art and history.
I love colors. I don't have a favorite. They change all the time.
I hope my business will keep growing as it helps support my family.
I love Tudor history! I have since I was in the 5th grade.
I love being able to craft and use creativity.
I am an avid reader.
Please list the urls to your website, blog, and/or online shop, social media, etc.
The Bead Need Etsy Shop
McKee Jewelry Designs Etsy Shop
McKee Jewelry Beads Etsy Shop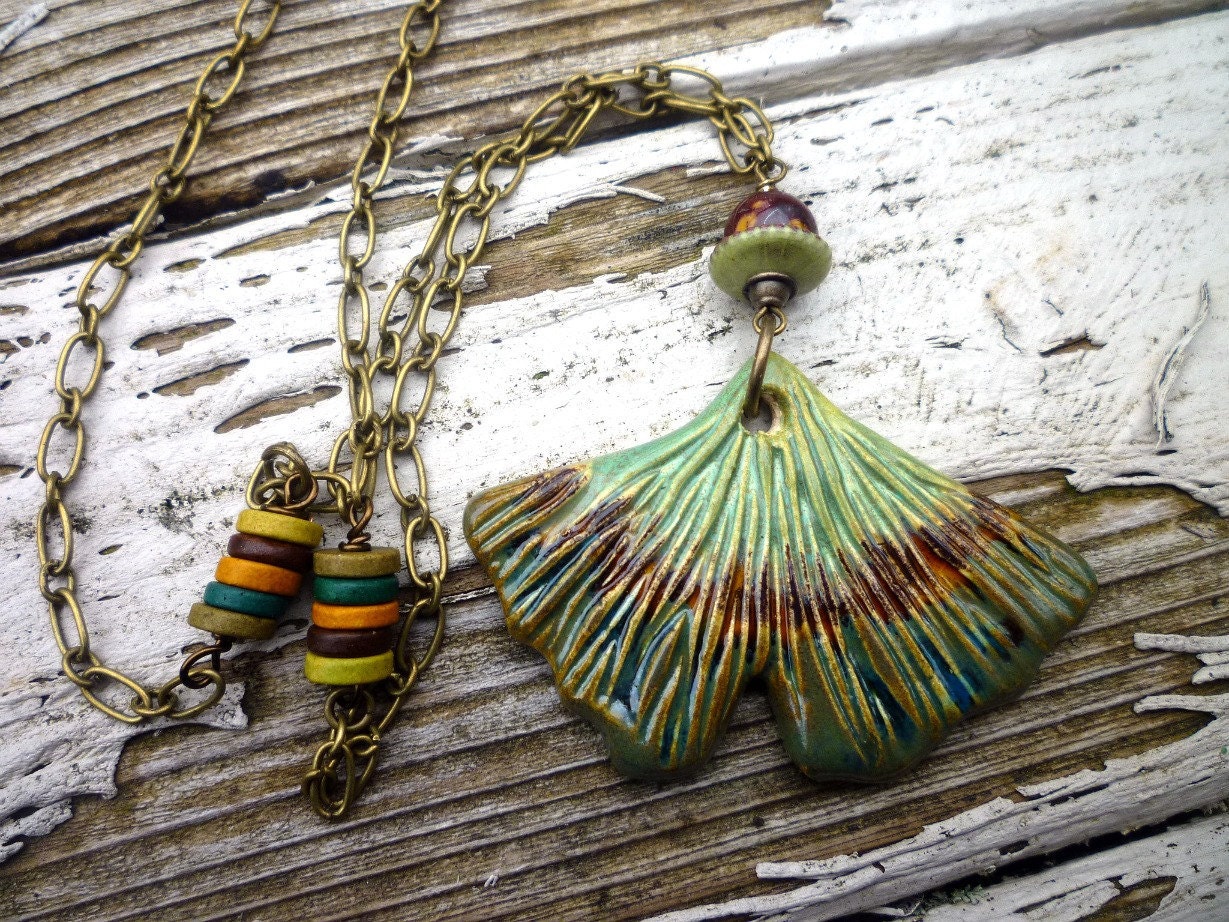 Ginko Leaf Ceramic Pendant
Linking up to A Creative Princess, Suzy's Sitcom, and Homemaker on a Dime